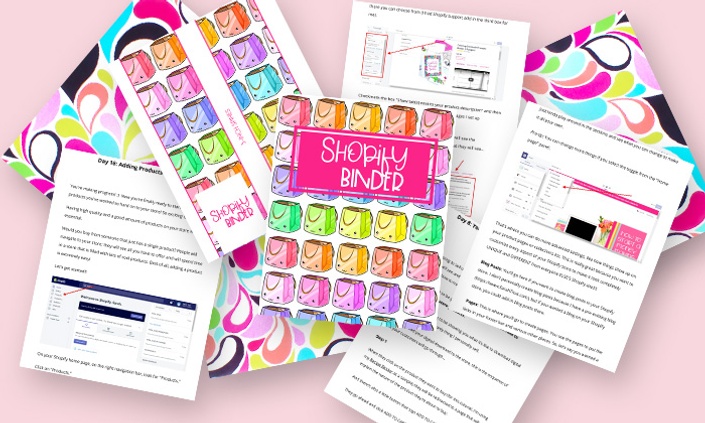 Shopify Binder {90+ pages}
by Million Dollar Shop ™
I started selling on Shopify over a year ago. My first month on Shopify, I made $52,060 and now I'm well over $2.4 million dollars a year in revenue.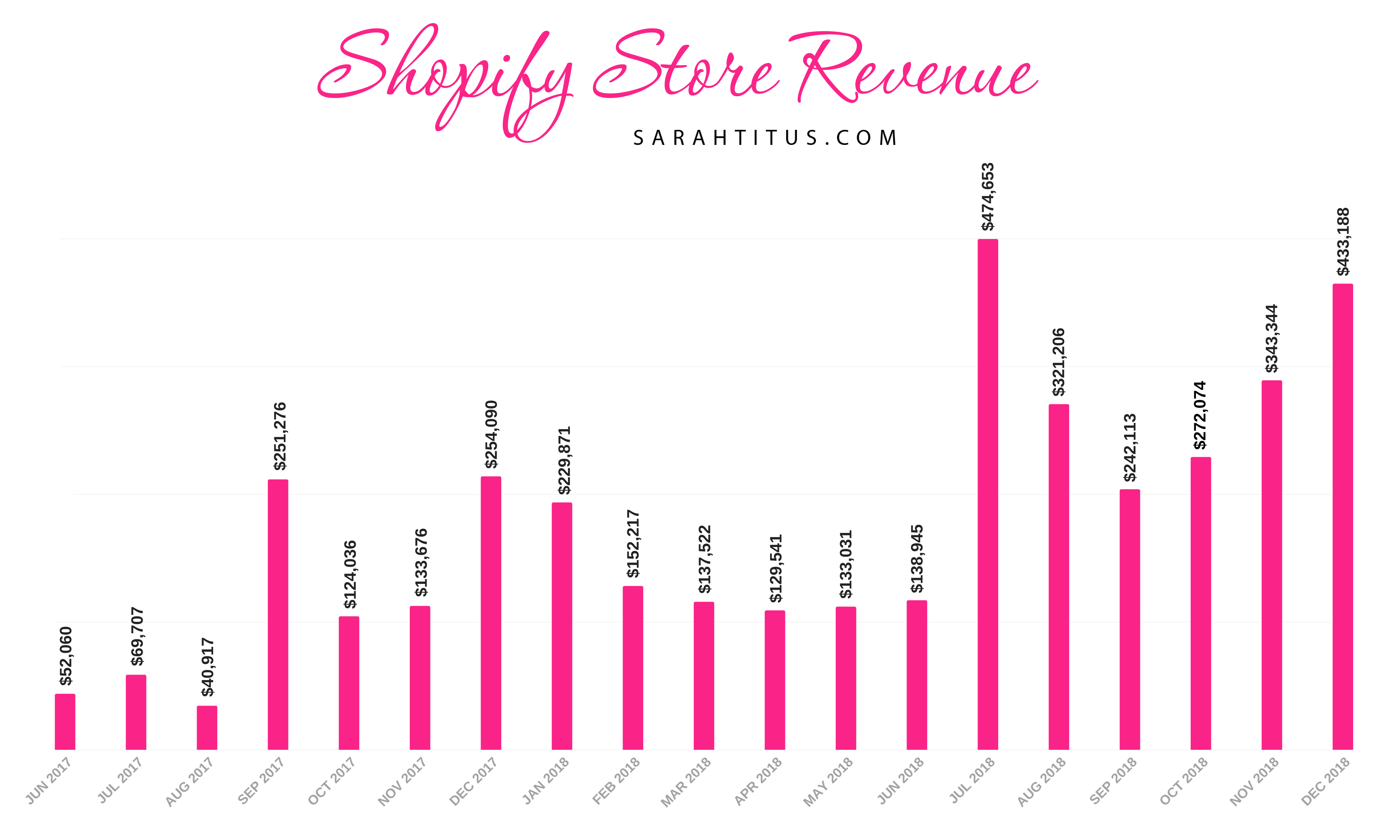 Shopify has changed everything for me, to say the least!
If you're wanting to have an epic Shopify store, you need a rock solid foundation.
This massive 60+ page Shopify Binder goes in depth to get you started on your Shopify journey
(If you don't currently have a Shopify store, you can get a free 14-day trial here).
This Shopify Binder will help you open up a Shopify store and is designed to get you off the ground, give you a solid (and successful) foundation, and help you move in the right direction. A direction that is not only profitable, but also fulfilling and meaningful to your personal life.
This is your first step toward unlocking massive sales in your Shopify store!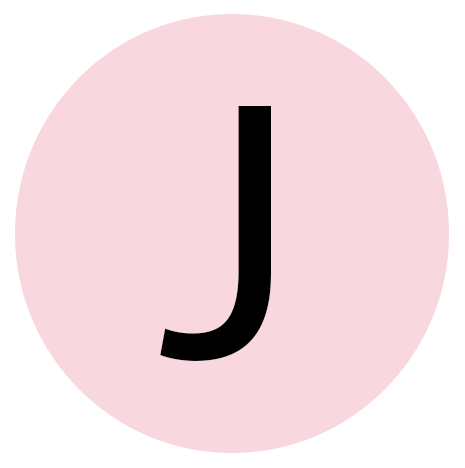 "I am so grateful for this download! I have a tough time keeping stuff organized when I'm on a creative bent and this is perfect! On top of that, the information provided reviewing shopify and BigCommerce is very helpful. I've looked at so many different platforms that I got confused, so I added up the pros and cons according to Sarah and compared them with the notes I had for the others! You've made my life simpler once again Sarah! Thank you from the bottom of my heart! Looking forward to getting to work!"

- Julie Christensen

Your Instructor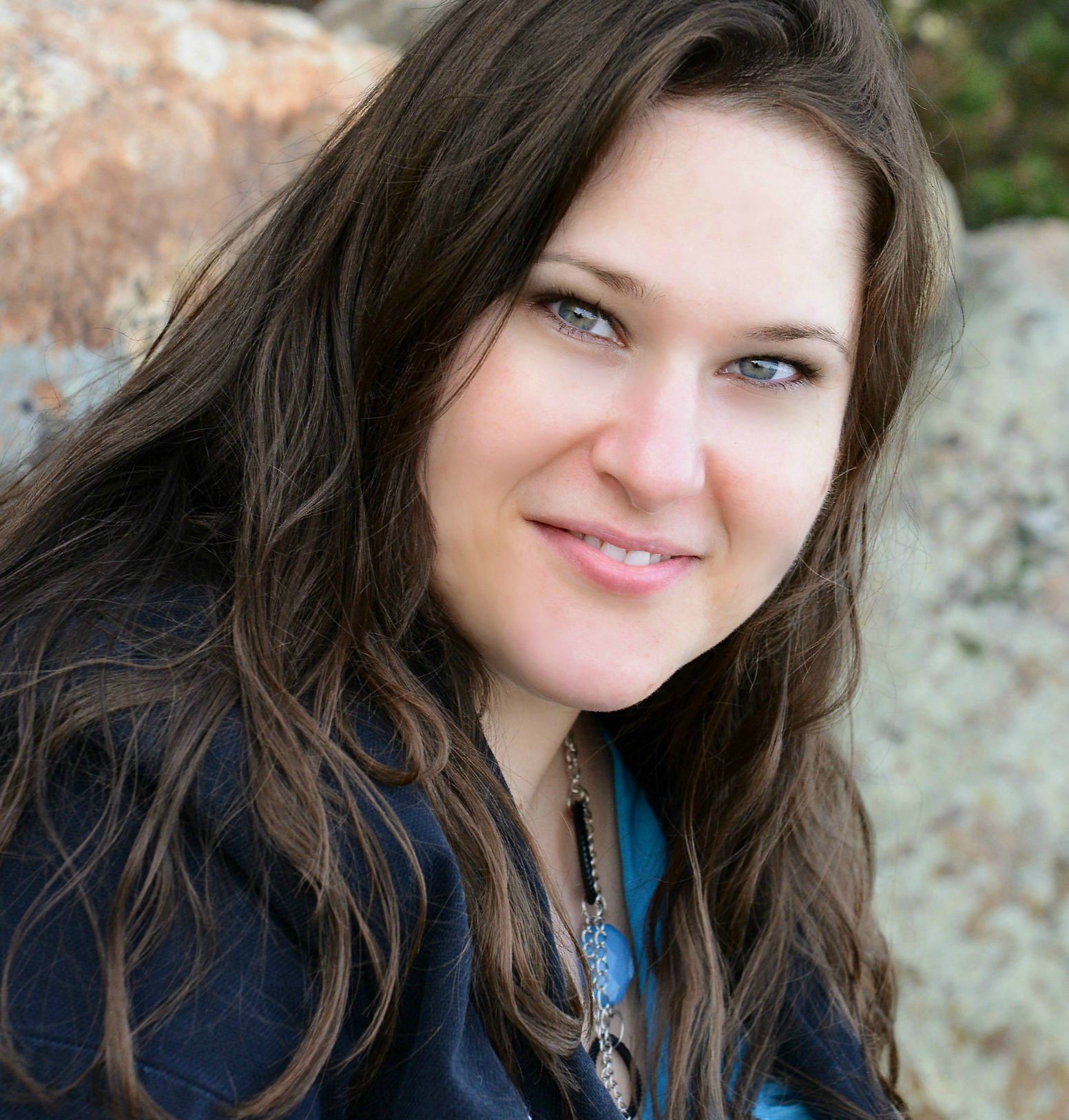 Here's what you can do...you can make money online doing just about anything. I've been making money online for 21 years. I was 17 when I started. It's CAKE to make money online, the REAL challenge is not hustling your butt off to do it.
I worked 80-120 hours a week for 3 years. Started drinking coffee just to keep up. Ended up in a wheelchair (started fainting and tore my tendon). I was a mess. Making money, yes. But hustling.
Wanting a better way, I started a Shopify store. Sick and tired of the scams affiliate marketing companies pulled, it was time to make my OWN products.
17 months later, I've made $3.1 million dollars in revenue (not profits).
And now...NOW, I work 9-10 hours a week (my assistants work 7-10 hours a week also) and I make a good chunk of money.
For me, it's not about the money. It never has been.
My LIFE isn't about money! That's God's department to help me survive, not mine. 💕
It's been about getting my life BACK.
To stop hustling.
To stop working so much.
To set up an empire on AUTO-PILOT!!!!!!!
One that makes me money while I sleep, play with my kids, travel, or even pick my nose! Just kidding on that last bit. 😂
Something I'm passionate about and can create with my own hands so I'm not dependent upon anyone else.
Here's my question...
If you only had to work 10 hours a week (and money was taken care of completely so your husband could even quit his job), how would your life be different? What would you do with all that extra TIME?

"Sarah provides lots of excellent tips for your Shopify store pursuit. Print it, put in a binder and take notes! You'll have a great resource at your fingertips for reference material as you build your store! I'm excited to get mine up and running!"

- Heather

Shopify Binder Includes (PDF Download):
The Power of Having Your Own Store
Deciding Between WooCommerce and Shopify
BigCommerce vs. Shopify
Shopify Plans and Pricing
Shopify Guide

"This binder has lit a fire under me! I love how informative it is and I'm so excited to get started! Great job! highly recommend!"

- Elizebeth Gidley

Frequently Asked Questions
What is the most important thing to do when starting your own Shopify?
To start. :) See, that's totally a legit answer because so many are afraid to start! But, okay, okay…I'll answer better. :) Most important thing would be to produce HIGH QUALITY merchandise. You're up against retail stores like Kohls and Macy's here. Make your stuff GOOD!
How does Shopify compare to other online shopping platforms such as Etsy, Ebay, etc.?
Off hand, Etsy and ebay don't give you your newsletter list of customers. Over half of my sales are REPEAT customers. That means, I make over $1.2 million dollars a year, solely on repeat. While there are lots of other reasons, no more is needed to be said after that. :)
What skills or background did you have to help you start out?
I've been in ecommerce for 21+ years…specifically ebay and also Amazon.
Do you have to know a lot about technical computer programs to make Shopify work?
Nope, I'm TERRIBLE at technology! I licked it! :) It's fairly easy and I have a Shopify Binder and Shopify course that goes over a lot of the tech stuff.
Do you have a refunds policy?
We originally had a refunds policy in place, but had to close it because we were getting too many scams. There is no longer any refund policy in place. If you'd like to read our full refunds and payment policy, please see our Terms of Use: https://www.milliondollarshop.com/p/terms
How do I contact you?
There's a "Contact Me" link in the footer on the right hand side. :)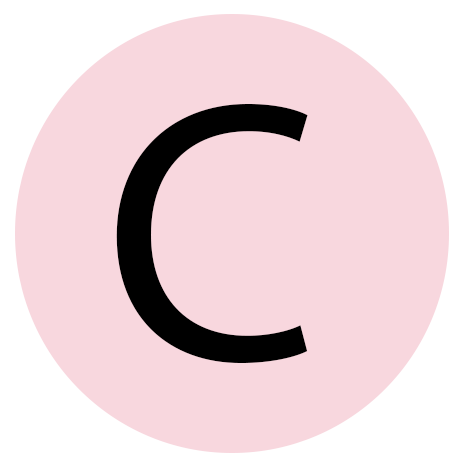 "OK, lets be honest. There are many Shopify gurus out there on Youtube. I have been really trying to dig into a legitimate Shopify tutorial or course that I can trust, and I can't find a single one, NOT one. What I love about Sarah is that yes, she did achieve remarkable results, but she's also really honest in her approach and doesn't promise the moon to her readers. I am still working through the bundle, but so far, its been honestly really great and inspiring!"

- Chi